There was a time when small businesses used to pay rents for the entire premises to conduct their business. Now, start-ups and individual business owners can rent a desk in a co-working space instead of paying for the complete space. Currently, this trend is not simply limited to the metro cities of the country, as start-ups of small Indian cities are also observed using such office space for growing their businesses.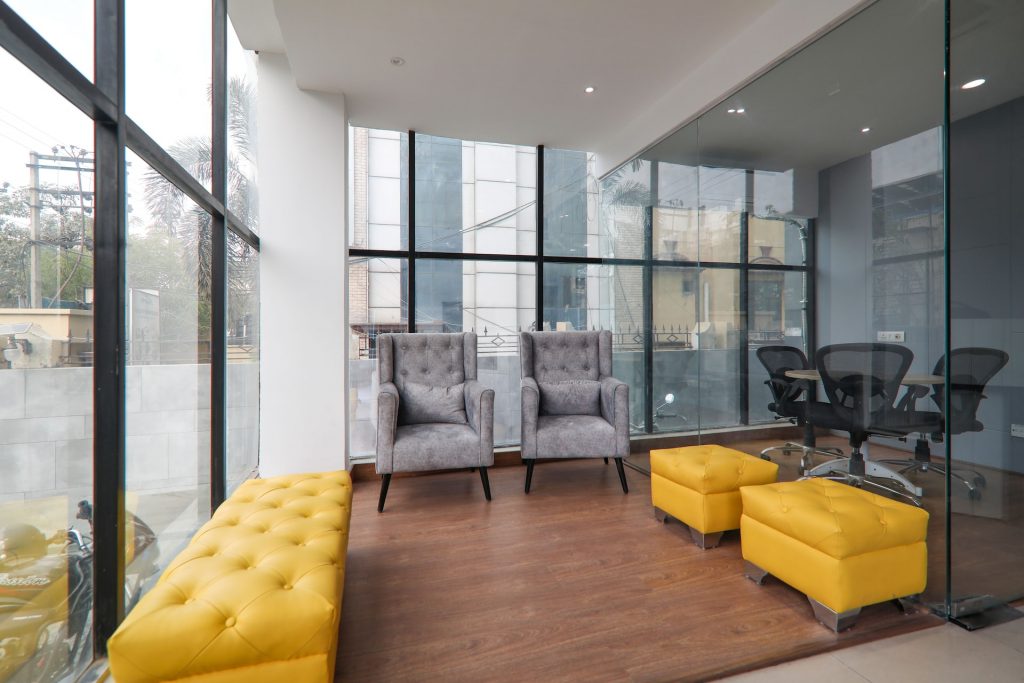 Nowadays, Tier II and III cities of India are witnessing a massive rise in the number of startup businesses. It is believed that the need for startup office space is also surging in smaller cities. For this reason, now co-working spaces have become extremely popular in these cities.
In this blog article, we will discuss coworking meaning and how it has become a growing trend in smaller cities of India:
What is Coworking?
Coworking in India is an arrangement in which employees or different companies or even freelance individuals share an office space, thereby saving cost and convenience by using common infrastructures like equipment, utilities, receptionist and custodial services, and in specific cases refreshments and parcel acceptance services.
This concept is beneficial to independent contractors, freelancers, independent scientists, remote workers, and so forth. Moreover, co-working assists workers to avert the feeling of social isolation they may experience while working remotely or if they are in transit. This is a great way to remove distractions and focus on your work completely. The majority of co-working spaces charge membership dues.
Changing Startup Culture in Smaller Cities
Even though metropolitan cities such as Mumbai, Delhi, Hyderabad, and Bengaluru demonstrate a dynamic startup culture, the Indian innovation landscape isn't restricted to them. Startups in smaller cities have begun to make significant differences these days and have made strong strides to establish themselves in the country.
Currently, startups are established in cities such as Pune, Ahmedabad, Bhubaneswar, and Jaipur, amongst others. This is due to the infrastructure support, local investor confidence, state government amenities, and the availability of talent. With the growing development of the Indian metro, startups are rapidly increasing across smaller cities alongside bigger ones.
Surge in Requirement for Coworking Space in Smaller Cities
Since innovation is increasing and growing across India, the availability of shared workspaces is also needed. Startup culture has slowly but surely become popular in Tier 2 and 3 cities. These office spaces also offer young talent and startups a solid platform for growing irrespective of where belong to.
With time, rental rates are also surging a lot. This is why it's difficult for a small startup business to sustain itself on its own. It's extremely expensive for a company of any size to lease a traditional workplace in an urban area. The condition is far worse for individuals and startups that are looking to establish but are apprehensive about the cash flow.
To lease out a traditional workplace, you will need to determine a fixed initial capital that integrates advance maintenance fees, refundable money, and other expenses for mandatory entities such as setting up electrical fittings, gadgets, office furniture, and so forth. In order to curtail costs and the rise of startups, it has led to the concept of coworking in Ahmedabad or coworking in Pune.
CRE Matrix is India's leading real estate data analytics company India. It offers accurate and authentic data on co-working spaces that can help in competitive analysis.
For more such exciting analysis and details on real estate, visit CRE Matrix.