Even though the pandemic had a huge impact on India's rising office segment with occupiers cutting back on spaces, surprisingly, 2021 has showcased the return to normalcy; with essential occupiers going back to office. With the Omicron variant putting a break on the momentum in January 2022, there is immense faith that a powerful recovering economy and a strong advancement in India's startup ecosystem are expected to move the growth trajectory upwards.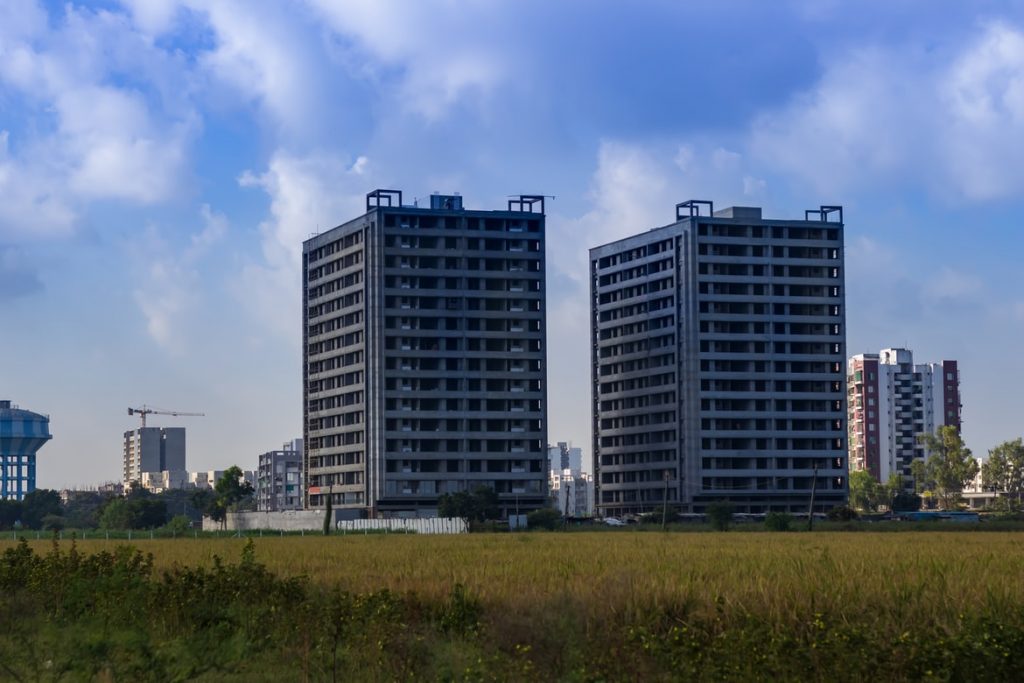 Our objective with the 2021 India Office CRE Matrix Quarterly Report is to share key insights into office demand, supply, rentals, vacancy of Grade A office spaces.
Key Takeaways from the 2021 India Office CRE Matrix Quarterly Report
As per the India Office Report Q4 CY'21, there has been an increased demand for office leasing, rise in office stock, stabilization of office vacancy, an increase in rentals, and continued job growth in the startups space.
The insights make it clear that even though a complete 'Return to Office' was not achieved, there were significant strides that were taken. Thanks to the rise in digitization across all sectors and the increase in vaccination numbers along with milder symptoms of new variant, there is hope that office demand in 2022 may revert back to pre-Covid levels.
Office leasing in India observed a magnificent recovery. The last quarter of 2021 witnessed 12.1 msf of office demand. Interestingly, this was nearly 80% of the demand viewed in Q4 2019 (pre-Covid). On a yearly basis, the demand rose to 30% as opposed to CY'20.
Industries who made the most demand on office leasing continued to be Tech (startups and IT/ITeS majors), BFSI as well as Co-working segments. They contributed nearly 58% to office demand in 2021 and 63% in the last quarter.
New deliveries in Q4 2021 stood at 1.6% of the total present office stock and the entire year of 2021 added 6.2% to existing office stock. Hyderabad and Bengaluru, with 10 million square feet apiece, delivered half of the total stock in 2021.
The office vacancy in India finished the year at 16.5% – approximately 210 basis points (bps) more when compared to the end of 2020. After witnessing nine quarters of increases, office vacancy is now steady and will probably reverse in 2022. Bengaluru and Chennai observed a decline in vacancy as opposed to Q3 2021. Overall, Chennai was the only city to see a drop in vacancy.
Grade A office spaces for rentals has seen a steady and gradual increase. Since market rents continue to more expensive than passing rents, we can safely say the pandemic-related concessions are behind us.
Job development in the Startups space is expected to continue growing and a complete 'return to office' is believed to happen by the end of Q2 2022, if not earlier.
Download the complete India Office Market Report Q4 for key insights and to understand how the economy is impacted thanks to players returning to office.
What CRE Matrix CEO Abhishek Kiran Gupta shared about the 2021 India Office CRE Matrix Quarterly Report
The world is dealing with the biggest public health crisis in recent history which poses immense challenges. While we do not expect it to disappear overnight, the economy has witnessed resurgence in the last year, particularly in the final quarter of 2021. There has never been a more significant time for the rise in demand for office leasing, especially after the kind of damage caused to the economy owing to the pandemic. Thanks to digitization across all sectors, we will most likely witness growth in office demand this year."
About this Study
CRE Matrix has conducted this research based on authentic registered data collected across 6 major cities of India – MMR, NCR, Bengaluru, Hyderabad, Pune and Chennai. We have also done extensive research for occupancy and upcoming supply with the help of our large feet on street team. Also, our interactions with key stakeholders in the commercial real estate sector has also helped us in understanding the current scenario and the upcoming trends in this segment.
Download the complete 2021 India Office CRE Matrix Quarterly Report here.
For more CRE industry insights and data research do Contact us.