Construction Finance has been a popular loan segment which has been keenly observed by stakeholders beyond the real estate sector as well, as it acts as a barometer of construction activity to a certain extent. CRE Matrix, through this blog article, takes you through the A to Z of construction finance.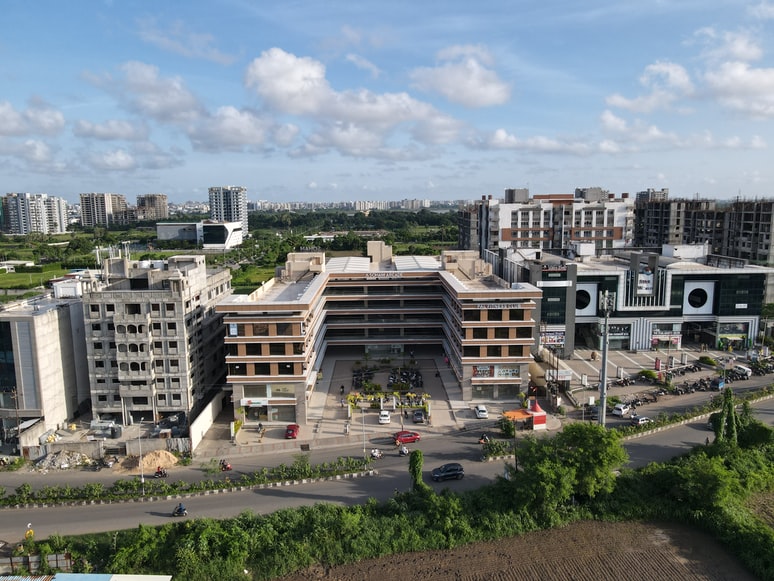 What is Construction Finance?
Real estate developers need a consistent flow of funds for numerous construction-related works at various stages of projects to guarantee the timely completion of projects. Construction Finance loan is generally intended to meet this need of real estate developers across the life cycle of their intended or ongoing construction projects against the project sales receivables.
Since they are deemed to be comparatively risky, construction loads tend to have higher interest charges as opposed to conventional mortgage loans.
Why Do Contractors Need Construction Finance?
Construction businesses generally have huge up-front expenses that burn through cash at the commencement of a project, much before payments start rolling in. This gap makes it tough to monitor cash flow from the beginning of a job. Contractors usually require financing to progress: to pay for material expenses on larger projects, to fund new equipment, or to match escalated payroll expenses. Financing can aid construction businesses to smooth out cash flow cycles whether the economy is declining or proceeding towards a construction boom.
Features of Construction Finance
Loans that can be availed by the best real estate developers/builders
Can be used for growing and building residential or commercial sites
In Tier 1/Tier 2 cities, customized offerings to suit the requirements of developers
Benefits of Construction Finance
Professional and transparent technique
Organizing enormous funding from banks/financial institutions arranging bank guarantees
Flexibility in tenor as well as offering a variety of options for repayment
Enable tie-ups with banks/HFCs to offer housing finance to customers (home buyers)
Strong and effective service delivery model that provides door stop facilities to guarantee simple and quick approval and disbursal of loans
In a nutshell, construction finance loans are usually taken out by real estate developers or homebuyers who are custom-building their own houses. After construction has concluded, the borrower can either refinance their construction loan into a permanent mortgage or acquire a new loan to repay the construction loan (occasionally referred to as the 'end loan').
The borrower might only be needed to pay construction loan rates or interest on the loan while the project is still ongoing. A couple of construction finance loans could entail the balance to be paid off completely by the time the project is complete.
CRE Matrix, via RE Loans, gives a detailed insight on construction finance loans by numerous developers across the country and the banks/NBFC/funds that provided the loans to them. CRE Matrix is the country's most preferred authentic analytics platform that allows stakeholders to access analytics from an array of sectors. Users can assess and compare construction finance loans and do so much more on CRE Matrix platforms.
For more CRE industry insights and data research do contact us.